EFFICIENT MARKETING GROWING YOUR BUSINESS
Strategic and creative services
We strive to understand your business, customers and industry. With experience and methodology, we use marketing to create results that make a positive difference to your bottom line.
Our creatives bring strategies to create concepts that are efficient in all aspects of your sales and marketing channel and among your employees.
Marketing in all parts of your sales channel
We have acquired significant experience within a range of sectors and sales channels, that enables us to deliver truly impactful marketing.
Conversion ore involvement campaigns to unleash the potential, just waiting to be released in your sales and marketing channels – and internally in your organization.
Learning programs
With educational tools, we create trustworthy ambassadors internally and externally for your company. With high involvement and excessive knowledge, they will become a solid partner to increase your business.
ABOUT
Founded in 2002 we have built a solid experience in strategy, learning programs and marketing campaigns on multiple media platforms such as social media, instore, online, events, outdoor and print.
We have a straight forward and pragmatic approach working with our clients. If our work requires skills, we don't have internally – we have a supreme network of highly qualified partners that share our values.
Contact
SEKTOR
Hillerødgade 30A
2200 Copenhagen N Denmark
Associated companies
SPS – SEKTOR Procurement Service
On an no cure – no pay practice – we help our clients optimize their purchases of marketing services and products eg. displays and print.
For more info: sps@sektor.dk
Authorized reseller: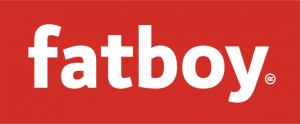 MARCUS & KOMPAGNI
We invest in and develop new business concepts – products and services, mainly in tech, retail and food sector.
We are looking for new projects where we can be an active partner